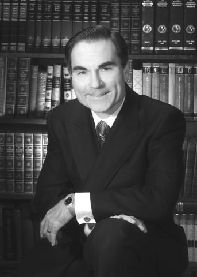 DEAN PEROFF, INTERNATIONAL BUSINESS LAWYER
Dean Peroff is Canadian lawyer who has 32 years of experience solving complex international legal problems of clients in Canada and around the world. One of the most publicized cases involved his 2003-2010 representation Mikhail Khodorkovsky in connection with investigations/prosecutions by the Russian Government.
Dean Peroff, a dual Canadian/U.S. citizen, brings his unique combination of legal acumen, communication skills and strategic thinking to clients facing a wide array of issues and challenges in such diverse regions as Russia, China, Central Asia, West Africa, Latin America, the United States, the United Kingdom and Canada. In the international arena, Dean has provided counsel to several heads of state, high net worth individuals and executives of major multi-national corporations.
Dean uses his skills as a litigator and an international business lawyer depending upon what the situation requires. He specializes in complex cases that often involve multiple jurisdictional, extra-territorial, and cross-border issues. He takes a strategic and multi-disciplinary approach in the pursuit of creative solutions to the challenging problems that confront the international business community. In keeping with his business-oriented approach, Dean regularly acts as a public advocate and engages in areas of practice that are not typically associated with traditional legal practice, such as crisis management, reputation management, risk management, government relations and public relations.
A recognized leader on global issues, Dean is a regular commentator on legal and political affairs in the Canadian and international media.